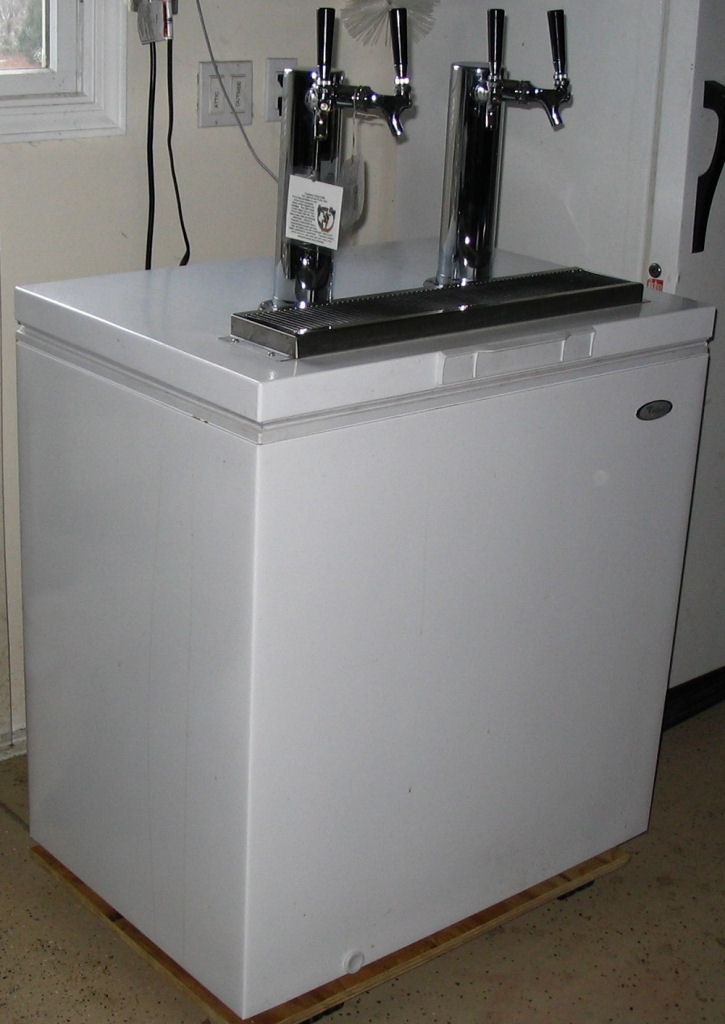 Ever wish you could have draft beer in your basement, shop, or garage? Well Al Davis did and decided to build his own tap system at home. Now Al and Renee Davis are not ones to be dissuaded by cost or mileage, but they wanted a system based on Cornelius kegs that could be handled much easier than half bbl kegs. Al also had the desire to build it himself. So after much discussion with knowledgeable brewers, home brewers and finding a discount source for tap parts they decided on a chest freezer based solution.
The first challenge was to find the right freezer.

Many chest freezers have a shelf over the compressor compartment that limits the space available for kegs. They found this Whirlpool model that did not have the large shelf. It would hold four Cornelius kegs and was a height that worked well as a bar top. Off to eBay was the next step to find kegs. Fortunately they found just what they needed for a good price and the project is on a roll. Next step was an alternate thermostat. Al was able to acquire this model from Johnson controls and mount it to a outlet that would be regulated to keep the temperature in the freezer at beer temp, not frozen, by means of a remote probe.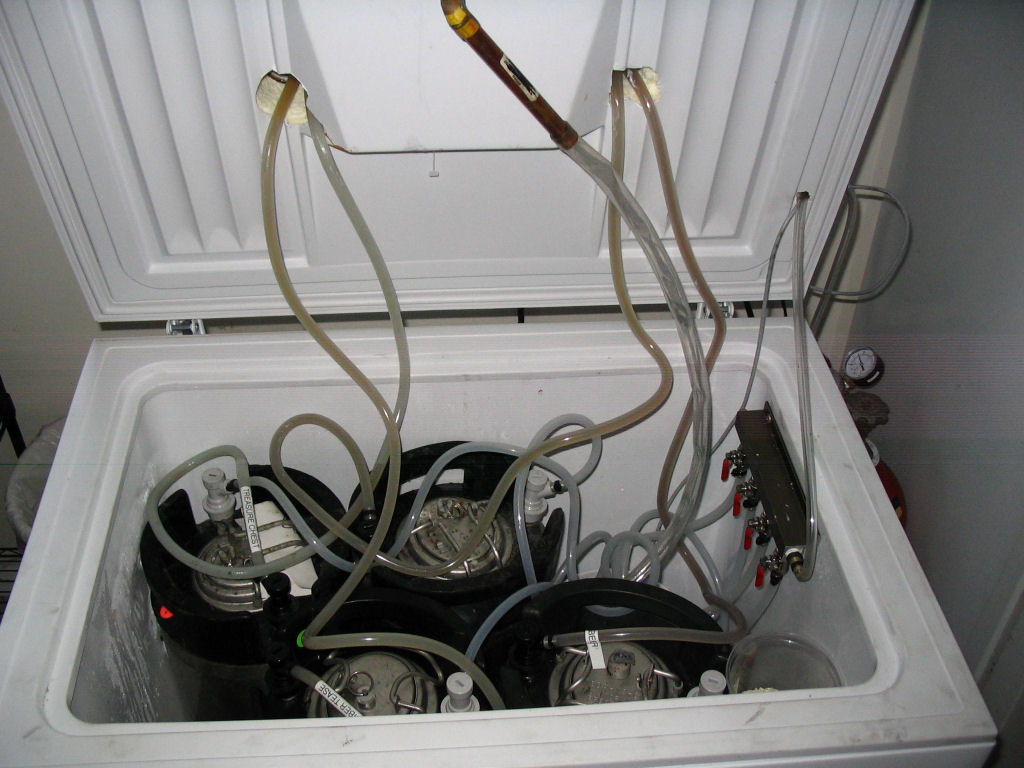 Al chose to route all the hoses through the lid of the freezer since there are no coils or electrical wires to damage there. Al & Renee typically have Amber Tease, Treasure Chest, and Root Beer on tap – the fourth keg? Check Al's mood.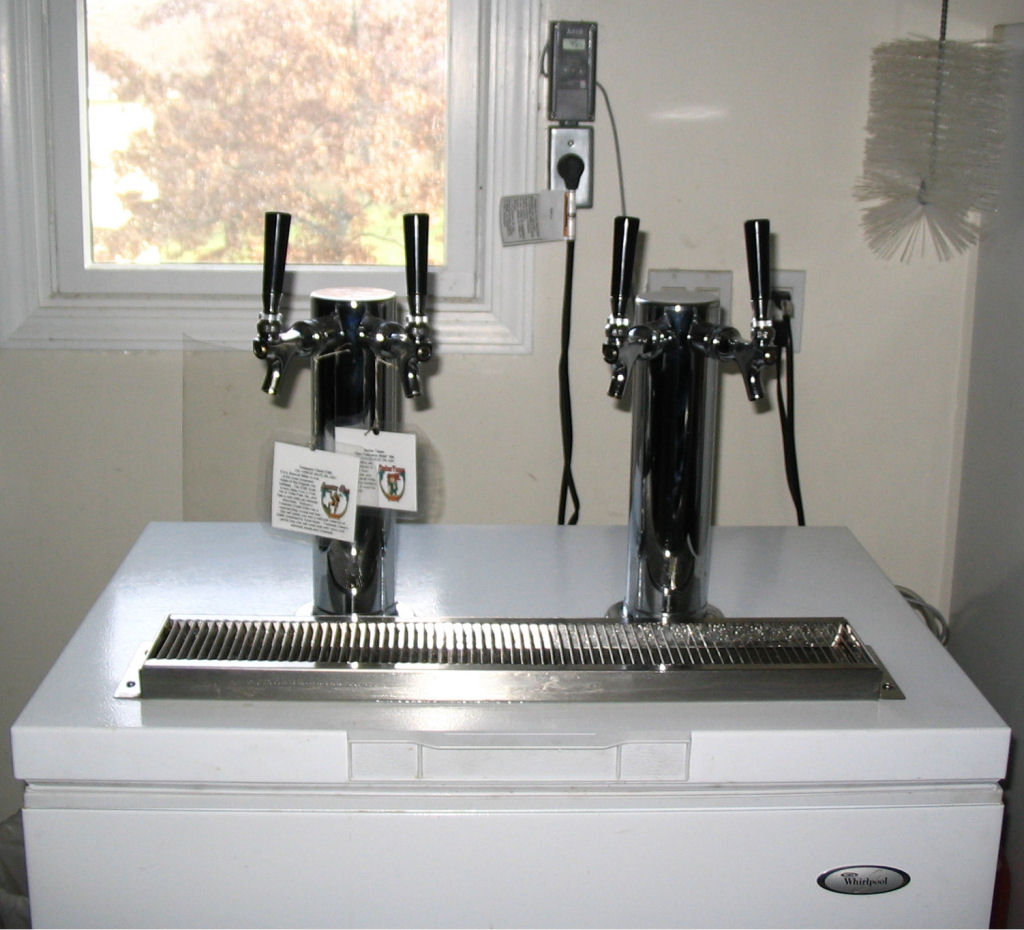 Feel free to stop by Schmohz and chat with Chas or Al about the details and the parts. I think we can all agree Al did an awesome job.
Other Kegerator Projects